Interested in learning about the CMMC 2.0 updates?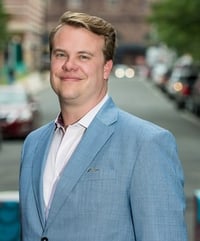 We're here to help!
Watch our webinar hosted by Charles IT's Founder & CEO, Foster Charles, to get the full executive summary of the update!
In this webinar we will give an in-depth review of all the changes to CMMC Compliance!
Doing less to become compliant
Strategy behind the update
New CMMC levels structure
Self-assessing for CMMC
...and more!
Watch today using the form on the right side of this page →
We appreciate your interest!