Be ready for your CMMC audit | Know if there are gaps in your security before an audit.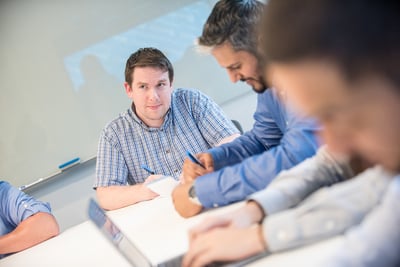 Knowledge is power. This is especially true when it comes to navigating the highly competitive world of DoD contracts.
A Gap Assessment will:
Identify weaknesses in your security posture
Recommend ways to strengthen those weaknesses
Charles IT will:
Deliver a plan to remediate any gaps in your cybersecurity posture
Help you understand what level of CMMC 2.0 certification your business needs to target
Ensure you're compliant so you can achieve CMMC 2.0 certification.
Our CMMC Gap Assessment not only reveals what security issues you have but it also shows you exactly how to fix them. Let our experienced experts minimize the time and effort you spend on compliance so that you can get back to the business of winning more work.
Get started today! Sign up to learn how a CMMC Gap Assessment can prepare you for future audit success!