Understand How to Design an Air-Tight HIPAA IT Security Policy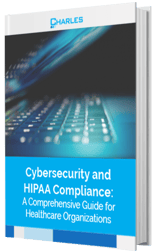 Everyone who must comply with HIPAA standards is paying closer attention to cybersecurity—and for good reason.
Healthcare information technology systems are a favorite target for cybercriminals. The sector is often viewed as an easy target with outdated systems and poorly trained employees. Moreover, medical records contain a wealth of valuable information to the point they're worth much more on the dark web markets than stolen bank cards.
One of the most challenging things about HIPAA standards is that they can often be vague when it comes to technical requirements — the legislation is now 25 years old. IT environments were very different back in the 90s, long before cloud and mobile computing was prevalent. Even in the last five years, technology has changed a great deal, and new threats to sensitive information are appearing every day.
One of the most important features of the HIPAA compliance is the HIPAA security rule: that covered entities and business associates must carry out periodic HIPAA risk assessments to determine their vulnerabilities and the threats that face them.
That's where we can help.
Charles IT works regularly to audit technology infrastructures to ensure that they meet the HIPAA compliance requirements. Preparing early for HIPAA cybersecurity is your best bet for preventing the serious complications that come with a breach.
This guide will start you on the right path.
Our guide outlines the most important things to know about cybersecurity and HIPAA compliance and how to develop the right IT security strategy. Read more to discover answers to key questions, including:

What are the three types of security that HIPAA specifies?

What does the term HIPAA compliance certification really mean?

What are the penalties for violating HIPAA regulations?

Who must comply with HIPAA regulations?

What should you expect from a HIPAA Security Risk Assessment?

What is a HIPAA compliant cloud?
Download our eBook to make sure your company is not caught off guard – Knowledge is power!