Watch our panel conversation with experienced backup & disaster recovery experts!
In this session, we discuss the

business cases and benefits of having a backup & disaster recovery plan in place.
------------------------------------------------------------------------------------------------------
Downtime can affect more than just the immediate company and employees. In the moment, most businesses will be worried about getting back online - but that's just the surface level problem to solve in that situation.
The truth is, about 78% of businesses list security incidents as their main cause of downtime. This could mean your data was compromised, customer data was compromised, important data and documents were lost or stolen, projects didn't get saved, the list goes on and on.
🤔💭 What does this mean?!
For smaller businesses, downtime can cost anywhere between $137 to $427 per minute. For larger entities, this cost can be upwards of $16,000 per minute.
If your company doesn't have a backup & disaster recovery plan, these minutes can turn to hours while leaders try to figure out how to remediate the issue. However, with a plan in place, these minutes will simply be minutes, as your team will jump into your documented backup & disaster recovery plan to remediate the issue.
---
Whether you're an IT professional, an executive decision-maker, or an individual interested in learning more about the importance of reducing downtime, this conversation promises to be an eye opening experience.
Join Charles IT's own Wayne Curtiss, along with other experienced BDR panelists and hear real-life examples and how they could have been avoided.
After this session, you'll be able to answer:
What are the main causes of downtime?
Why is a backup & disaster recovery plan important for my business?
What are the different components of a backup & disaster recovery plan?
How often should I test my organization's plan?
Who should be involved in creating and implementing my backup & disaster recovery plan?
Tune in to learn the answers to these questions!
Discussion Points - What To Expect
Reducing Downtime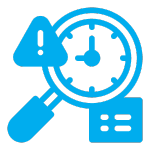 BDR Planning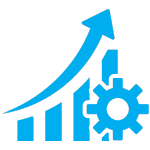 Plan Maintenance
window.lintrk('track', { conversion_id: 9510316 });