Learn what to include in your annual IT budget to be prepared for the unexpected.
The growth and efficiency of your business is directly impacted by IT, which makes it even more vital to budget specifically for it.

Beyond traditional IT items such as hardware, software and service, your IT budget should include cybersecurity training for your on-site and remote employees to make sure your company's data is protected. In today's cybersecurity climate, companies cannot afford to take risks. Join us as Charles IT's Finance and Operations Manager, Sal Marino, explains what is crucial to keep in mind when creating your IT budget.

This webinar will walk you through the steps of the IT budgeting process, including how a managed service provider (MSP) can help you manage costs. Our financial expert will explain the following:
The importance of budgeting specifically for IT

Key IT items to plan for in 2021

Best practices for ensuring a well-planned IT budget

Why focusing on security is important

How a strategic roadmap will allow you to think long term




Watch this webinar to help your company get the most out of their budget and protect against potential data security challenges.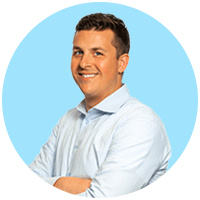 Sal Marino
Finance and Operations Manager
Charles IT