Watch the conversation with Charles IT's Director of Professional Services, Dereck Jacques, iMission's Project & Account Manager, Riley Cameron, and Middlesex Chamber's Business Development Rep, Joe Santaniello.
In this session, Dereck, Riley, and Joe

dive into the world of cybersecurity specifically focused on the non-profit industry, discussing solutions, cloud services, and Salesforce.
A common challenge faced by many non-profit organizations is the allocation of budget for IT and cybersecurity services. Due to limited resources, non-profits often find themselves in a position where they have to carefully choose which services to invest in. While this approach is better than having no protection at all, it falls short of the comprehensive security offered by a full stack of IT and cybersecurity solutions.
Without comprehensive IT and cybersecurity solutions, non-profits are vulnerable to various cyber threats, risking reputation and stakeholder safety. Implementing a full stack of measures, such as network security, data encryption, and employee training, creates multiple layers of protection against cybercriminals.
While it may require initial investment, the potential costs of a breach far outweigh the expense, as it can result in financial losses and loss of trust.
By prioritizing IT and cybersecurity, non-profits demonstrate their commitment to protecting data and ensuring operational integrity. Budgeting for these measures is crucial for long-term sustainability and success.
---
Whether you're an IT professional, an executive decision-maker for a non-profit, or an individual interested in learning more about the landscape of non-profit cybersecurity, this conversation promises to be an engaging and informative event.
Join Dereck Jacques, Riley Cameron, and Joe Santaniello as they dive into how non-profits can secure their digital assets!
Non-profit Cybersecurity FAQs:
How do I find and get funding for cybersecurity investments?
What are the cybersecurity best practices for non-profits?
What are the most common cyber attacks that the non-profit industry faces?
How do I create a cybersecurity plan for my organization?
Tune in to learn the answers to these questions!
Discussion Points - What To Expect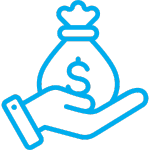 Funding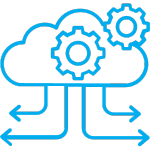 Cloud Solutions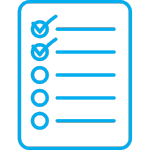 Cybersecurity Plan
window.lintrk('track', { conversion_id: 9510316 });